RevOps Real Talk - Live Fireside Chat
April 25, 2023
11:30am - 12:30pm EST / 8:30 - 9:30am PST
Discussion Topic

Revenue Operations:
What We've Learned and Where It's Going

Revenue Operations is one of the fastest-growing functions in B2B organizations, but its scope and structure varies wildly from company to company. To name just a few functions, RevOps may include:

Marketing, Sales & CS Tech, process and vendor management
Sales planning and compensation
Data quality, analytics and business intelligence
Revenue modelling and forecasting
RFP and contract management
Pricing and discount management
Sales and CS training and enablement

In this discussion, Dana will share his candid perspectives on:

Some hard lessons learned as a RevOps leader.
How to set up RevOps for success in your company.
The pros and cons of different RevOps models.
How RevOps is evolving and where it's headed as a global function.

Guest Speaker: Dana Therrien

Dana Therrien is the Vice President Revenue Operations and Sales Performance Management (SPM) Advisory Practice at Anaplan. He is a globally recognized expert with over twenty years of experience leading Sales and Revenue Operations teams.

Prior to re-joining Anaplan, he led Global Revenue Operations for Genesys. As the Forrester and SiriusDecisions Sales and Revenue Operations Advisory practice leader, Dana is credited for predicting the "Rise of RevOps" and has been cited by Forbes, the DemandGen Report and other media as a pioneer in this space.

Dana loves running, hiking, and enjoying the outdoors in his native state of Maine.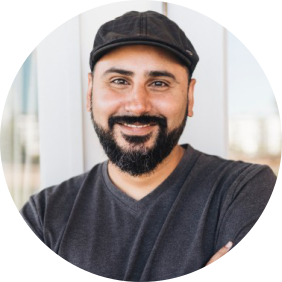 Hosted by: Michael Hanna
Co-Founder, Hanna Strategy