Coaching Client Testimonials
Leanne Kent

Senior Business Operations Lead, Shopify APAC

"Michael was one of the best mentors I've ever had. He gave me timely, actionable feedback that came from a place of high care. He believed in me and helped me kickstart my journey to becoming a successful leader."

Kadon Jackson

Founder and CEO, Abled Differently

"Michael has helped me develop belief in myself. Through his guidance and direction, I've been able to get really clear on my intentions for my business. Michael's level of wisdom, business acumen, relatability, and professionalism has been second-to-none. He provides practical steps for the level of business I'm at now. He has a personal interest in watching anyone he works with become better people for themselves, family, and community."

Jacob Beckerman

Founder and CEO, Macro.com

"As a coach, Michael helps me think through leadership, go to market, but much more than that. It's the small things, and the big things… like on the last call, he put an idea in our head that potentially changes the path of the company. It's the most restful and productive hour of my week!"​
Impact from Our Coaching:

Our clients have reported the following impact in their lives, directly attributed to our coaching:

Finding new joy in day-to-day work!
Fresh perspective and clarity.
Improved stakeholder relationships.
Stronger life balance.
Greater confidence.
Job promotions.

Your Coaching Experience Includes:

Weekly 1:1 coaching session (60 mins).
A safe judgement-free space to process your thoughts and leadership decisions.
Clearly defining where you want to grow as a Leader, and guidance through that journey.
Identifying and challenging limiting assumptions.
Flexibility to prioritize topics that are urgent or top-of-mind.
Advice and in-session training where appropriate.
Preparation for key meetings or presentations.
Introductions to other experts as needed.
Access to our online course, "Defining Your Next Chapter With Clarity and Confidence".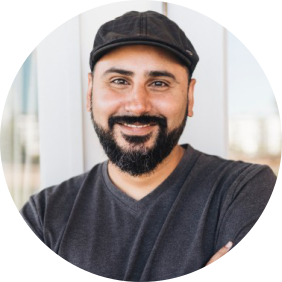 1:1 Leadership Coaching
Throughout my 20+ years of leadership, I've made mistakes, enjoyed success, and learned from many people.
I've had the pleasure of leading Revenue Operations for some of the world's fastest growing technology companies, including Shopify, Intuit, Clio and Eloqua (now Oracle Marketing Cloud).
I am known for my ability to develop leaders that care for others, and deliver measurable results.
As a Leadership Coach and a Go-To-Market Advisor, I can help you navigate the personal and professional challenges of leadership.
My coaching will help you:
Walk in total authenticity.
Establish great clarity on your goals and desired impact.
Bring out the best in your team members and stakeholders.
Deliver measurable impact in your organization.



-- Michael
Let's Chat